WhatsApp has become a special part of our and our phone's life, especially in the COVID era, don't you agree?
The popularity of this app can be observed by its numbers only as a staggering 100 billion messages are sent on the platform every day. But what if your phone's battery is dead or you want to operate your WhatsApp account on different devices? Is that possible?
Fortunately, it is possible if you are using WhatsApp on your laptop or computer desktop. Sounds exciting, right?
So, what are you waiting for? Let's get into it!
WhatsApp Web (a browser-based version) and WhatsApp Desktop (an application that you can download) are the two extensions of your mobile WhatsApp account.
Here, we'll first walk you through how you can access the WhatsApp Web.
Step 1: On your smartphone, open the WhatsApp Application.
Step 2: Then, click the three-dot icon at the top right of the screen and choose Linked Devices. If you are using iPhone, then go to the settings on the bottom right of the screen and choose Linked Devices.
Step 3: Click on 'Link a Device'.
Step 4: Now, on the system (your computer) on which you want to access WhatsApp, head to web.whatsapp.com in your web browser (Google Chrome or Firefox). It can work with Safari if you are an IOS user.
Step 5: You would then see a QR code on your computer. And you will be prompted to use your smartphone's camera to scan the QR code visible in your computer's browser.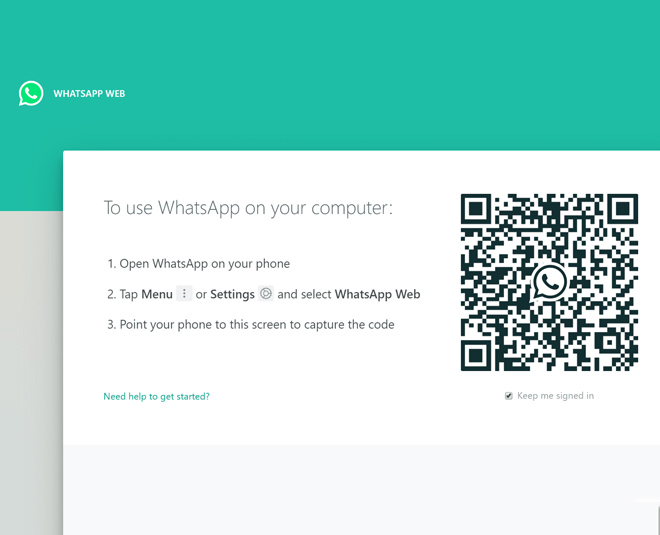 Step 6: Now, point your phone camera at this to link the two.
Step 7: After scanning, WhatsApp Web will automatically launch in your web browser's tab. Remember, it will remain active until you log out either from your smartphone or from your computer.
Step 8: For logging out from your computer, you can do it just by clicking on the three-dot icon at the top of the conversation thread, then tap on Log out.
Also, if you are a beta user of the application, then you can link more than one device from one account. Isn't this exciting?
Apart from logging in through your web browser, you can also access WhatsApp through the Desktop App.
It possesses extra functions as compared to the browser version as it also includes voice and video calls that are not available on the browser. It is also a much easier option.
Step 1: To access the Desktop App, download the application from whatsapp.com/download.
Step 2: Then, tap on the Download button which is highlighted in green to download the installer file to your PC.
Step 3: Next, locate the downloaded file in your system and double-click the file to install.
Step 4: If you are using a Windows device, you must follow the steps as per the installer. On the other hand, for Apple Mac, just drag the WhatsApp icon into your Applications folder in order to finish the process.
Step 5: When you launch the app, it will be similar to the web version, you will be prompted to scan a QR code on your phone. So, click on the three-dot icon on WhatsApp and choose Linked Devices.
Step 6: After scanning the QR Code, you will be logged in.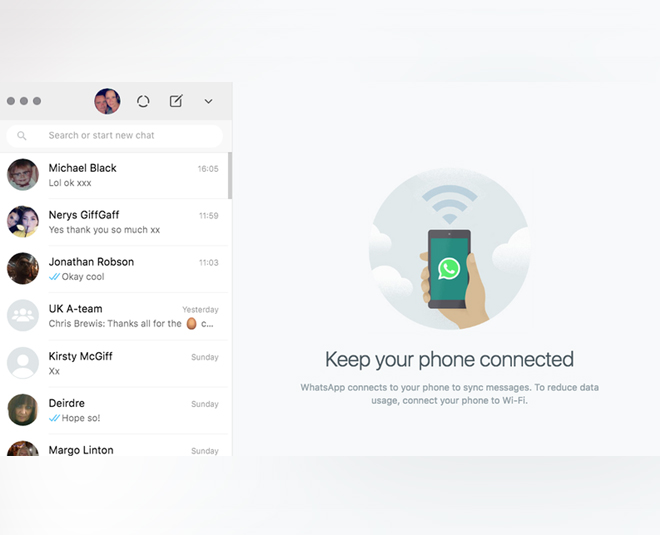 Step 7: For logging out, follow the same procedure as you would follow for WhatsApp web.
Now that you know the basics of using WhatsApp Web, it's time to make your experience even better with a few simple tips and tricks that you might need in your everyday routine.
If you need to use two or more different WhatsApp accounts on the same system (computer), you can run them on your computer. We are not kidding!
To access multiple WhatsApp accounts, the basic trick is to open an Incognito window or a different browser. That basically means that if you have one account signed in to your web browser (preferably, Chrome), then start a new window in Incognito Mode.
If you don't want to work in Incognito mode, then you can use a second browser and open WhatsApp Web through that.
Don't miss: 5 Simple Steps For Staying Safe Online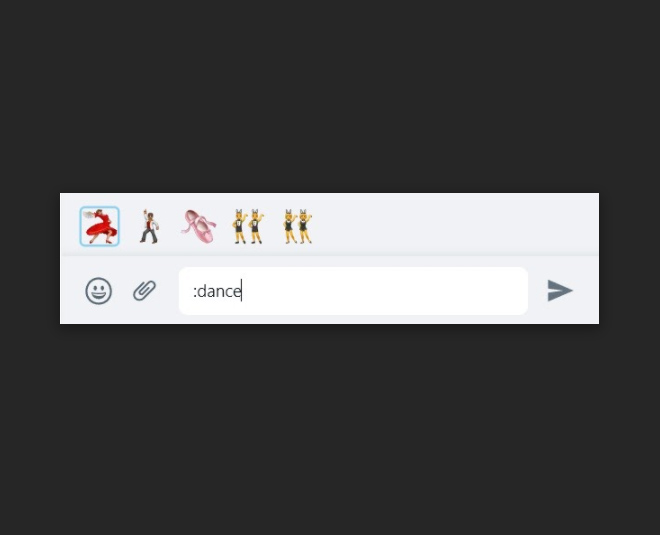 WhatsApp messaging feels incomplete without emojis, don't you agree? We are so used to expressing our emotions through cute faces that it has now become impossible to not add them to our texts.
But we know the struggle of finding the appropriate emoji on your computer, the process takes forever. But don't worry! We are going to tell you a faster WhatsApp Web trick.
After the emoji section, you can take full advantage of using WhatsApp Web by just learning these keyboard shortcuts.
Don't miss: 7 Ways Social Media Has Spiced Up Our Lives!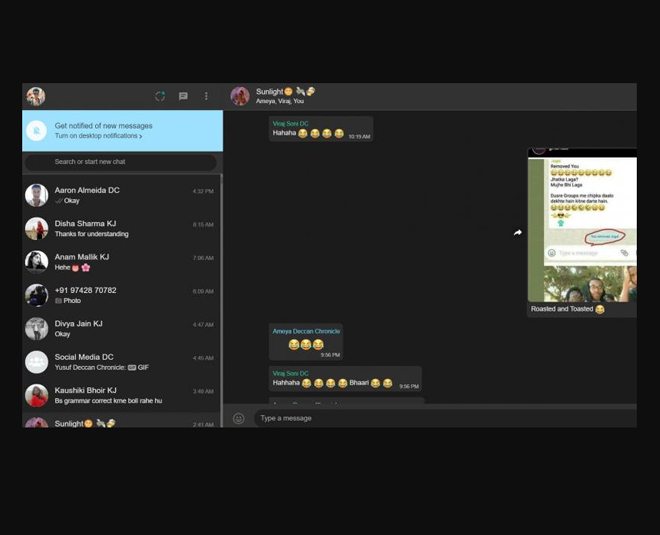 If the bright lights are forcing you to squint your eyes, then this feature is for you!
Earlier, WhatsApp Web's dark mode was a feature that wasn't publicly launched. But fortunately, now, dark mode is available within the Settings. You can follow these steps to enable it:
Do You Want To See Deleted WhatsApp Message? This Is How You Do It
WhatsApp Pay Increases e-Commerce and Entertainment Options for Ind…
Have you tried WhatsApp Web, yet? Which of these tricks you would be trying next? Do share your thoughts with us on our Facebook page. For more such stories, stay tuned to HerZindagi!



Download HerZindagi App for seamless experience
Your skin and body like you are unique. While we have taken all measures to ensure that the information provided in this article and on our social media channels is credible and expert verified, we recommend you consult a doctor or your dermatologist before trying a home remedy, quick hack or exercise regime. For any feedback or complaint, reach out to us at compliant_gro@jagrannewmedia.com


Copyright © 2022 Her Zindagi
This Website Follows The DNPA's Code Of Conduct
For Any Feedback Or Complaint, Email To compliant_gro@jagrannewmedia.com